English Page
Our Profile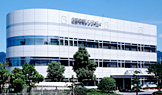 Jointly Capitalized by Hiroshima Prefecture

, Hiroshima City

and Sunnet Corpration.


A Model Company for the Employment of Persons with disabilities in the Third sector
Name
Hiroshima Information Symphony Co.,Ltd.
Address
2-2-1,Ushitashinmachi,Higashi-ku, Hiroshima City 732-0068
TEL : (082)222-8211,
FAX : (082)223-8010
Established
April 26,1988 (commenced operation May 1989)
Capital
\100,000,000
Employees
168(including 34 employees with disabilities)
Major Customers
Hiroshima Prefecture,Hiroshima City, Sunnet Corpration, other government Offices and agencies
Hiroshima Information Symphony was established in the third sector by the joint investment of Hiroshima Prefecture,Hiroshima City and Sunnet Corpration to serve as a comprehensive information service in today's advanced information society.
The word "symphony" in the company name expresses the concept of combining many instruments,each having its own distinct individuality,to achieve the joy of producing a melodious harmony.
This concept also describes the newfound strength that results from personal interaction, which allows people to join together in confronting difficulties,building upon success, and giving and receiving encouragement. It is also the spirit of Hiroshima Information Symphony. By offering comprehensive computer services,ranging from office automation equipment sales to software development and information processing,the Company aims to build a harmonious link between people and computers,thereby contributing to a more abundant regional society and vigorous growth in regional development.
Top Page | Our Profile | Business Activities